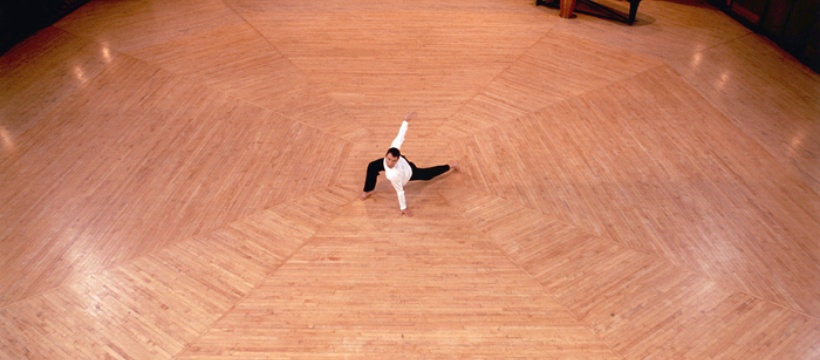 Gallery
15 x 4
14.05.14
For our fourth post looking back at 15 years of projects, we look back to Greenwich Dance, whom we worked with for eleven years.
Our work started with an audit of the organisation's marketing, press and PR activity, including a review of staffing and systems. We then went on to work with Greenwich Dance to celebrate their first 10 years in 2003, including creating a 10th anniversary brand, delivering a new website and marketing for a series of events which included Union Dance, Retina, balletLorent, Laurie Booth, Kerry Nicholls and Ben Wright. Our absolute highlight was Athina Vahla's wonderful The Windows Were Walled, as part of London Open House. This site-specific show in the Borough Hall featured the whole staff team performing.
During our time as consultants for Greenwich Dance, we worked with many choreographers and companies, including Shobana Jeyasingh Dance, Protein, Candoco and Charles Linehan. A highlight was the beautiful inter-generational participatory project Common Dance in 2009, choreographed by Rosemary Lee.
We continue to have a close relationship with the company and are delighted to see the organisation go from strength to strength under new Directors Kat Bridge and Amanda Davey.