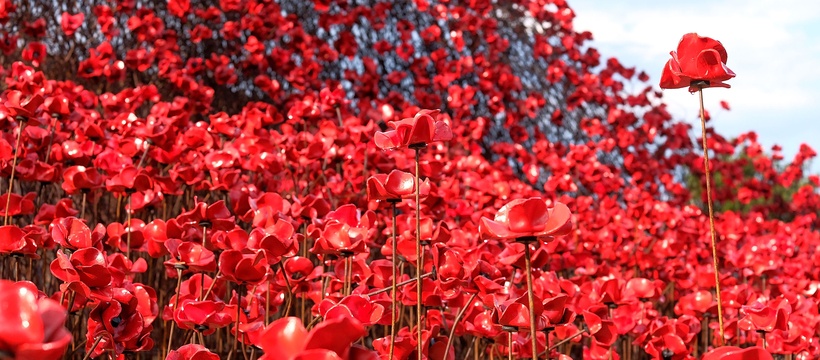 Generating 5.5 million impressions for the 2018 #PoppiesTour announcement
23.10.17
On 18 October 2017, we helped 14-18 NOW announce the venues for the upcoming 2018 Poppies Tour. The iconic sculptures Poppies: Wave and Weeping Window will travel to six new locations in 2018, the final year of the Poppies Tour. They will then enter Imperial War Museum's permanent collection.
We co-ordinated the announcement across 14-18 NOW's website and social media, creating all digital content, including engaging social posts, website copy, and e-newsletters. We also commissioned and disseminated appropriate design. We worked closely with the presenting partners to ensure the launch had maximum impact. The announcement ultimately generated over 1.3k posts and 5.5 million Twitter impressions.
We will be working on the Poppies Tour throughout next year, planning and implementing the marketing campaign and working with the various partners and stakeholders.
We're delighted to announce the final six locations on the #PoppiesTour: https://t.co/PUVu9rebuv pic.twitter.com/vPgY8KIuOT

— 14-18 NOW (@1418NOW) October 18, 2017