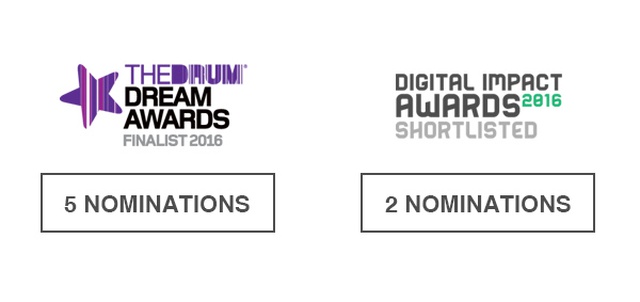 We are delighted that The Cogency has been nominated for 7 marketing awards for our work with 14-18 NOW. The nominations are for 'we're here because we're here' - the public artwork by Jeremy Deller with Rufus Norris that made such a powerful impact on the public across the UK on 1 July.
We are up for 5 Dream Awards in their Creative and Strategy categories, and 2 Digital Impact Awards:
The Drum Dream Awards:
Creative
• Public Sector: Single execution or campaign
• Experiential: Temporary installation & live events
• Digital: Social Media
Strategy
• Social Strategy
• Digital Strategy
Digital Impact Awards:
• Best corporate viral campaign
• Best use of digital by Charity, NGO or NFP
'we're here because we're here' saw 1,400 soldiers in First World War uniforms appear without any prior warning or explanation across the UK from 7am on 1 July 2016. The event marked the 100th anniversary of the first day of the Battle of the Somme and was a new kind of public commemoration – bringing the memorial to people rather than asking people to visit a memorial.
Working under a cloak of total secrecy to protect the project's complete information embargo, The Cogency with 14-18 NOW, the artist, producers and the marketing departments of the 26 partner theatres devised and planned the marketing and social campaign, and engaged a number social media influencers from across the UK plus photographers and filmmakers.
The project also required the development of a new social agregator tool in order to upload thousands of public posts during the day.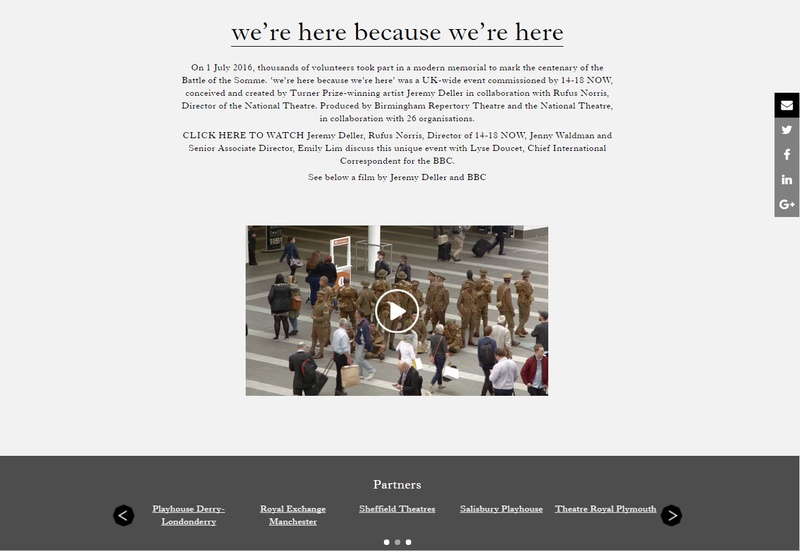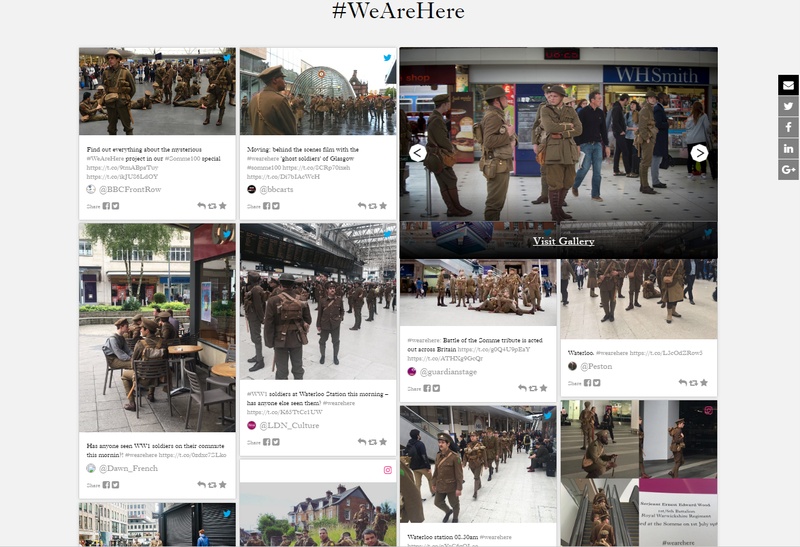 Development by Effect. Design by the unloved
The project's impact was phenomenal. More than 2 million people experienced it live with a further 30 million people experiencing it via the media. It generated more than 100,000 posts online, racked up 340+ million impressions on social media channels and drove more than 114,000 people to the project website.
'we're here because we're here' was the first time the three national theatres had collaborated and the first time so many UK theatres had worked together: a suitable couple of firsts for one of the most ambitious public art commemorative events ever staged in the UK.
We are very proud of our work on the project and to have been part of such a productive and collegiate working experiment with so many partners.
For now, we're enjoying being nominated for so many awards. In about a month's time, we find out how we did. Fingers crossed…