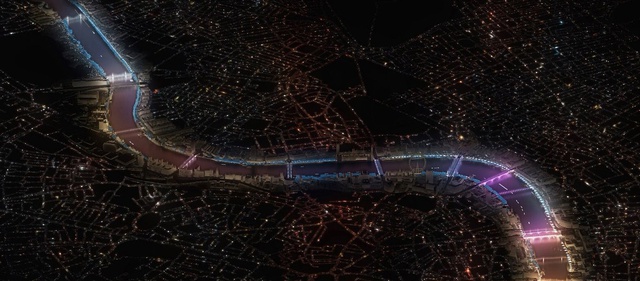 In 2016, The Cogency were delighted to be part of the Illuminated River project. This design commission will light London's bridges along the River Thames in a unified scheme. It will be a permanent public artwork, designed to enrich people's experience of London's bridges and the River Thames.
Kathryn Winter, The Cogency's Head of Digital, delivered the social media strategy for the preliminary consultation period, raising the profile of the project and generating excitement during its initial stages. This included promoting an accompanying exhibition at the Royal Festival Hall, seen by over 10,000 people, and developing the project's social media presence on Facebook, Twitter and Instagram.
The Illuminated River International Design Competition attracted 105 submissions, six of which were shortlisted. The winning team was announced by Sadiq Khan, Mayor of London, on 7 December 2016: Leo Villareal, an internationally acclaimed light artist, working in partnership with renowned architects and urban planners Lifschutz Davidson Sandilands. Their entry, entitled 'Current,' envisions the bridges as monumental canvases, cloaked in washes of soft coloured light.
The design concepts will now be developed and fine-tuned, as the team work in collaboration with stakeholders and partners along the river, and in consultation with the public. The project is expected to be underway by 2018.