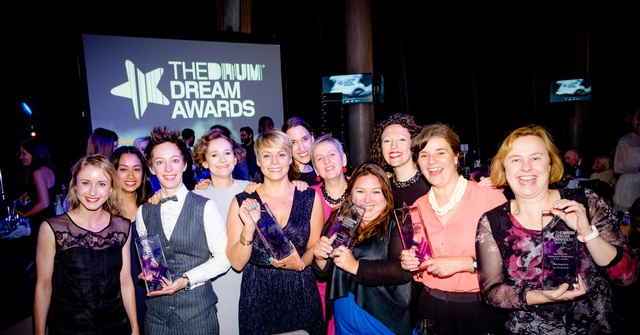 We're thrilled to announce that The Cogency are award winners! We were nominated for 5 Drum Dream Awards in their Creative and Strategy categories for our work with 14-18 NOW's 'we're here because we're here' – a public artwork by Jeremy Deller with Rufus Norris that made a powerful impact on the public across the UK on 1 July.
Announced last night at the awards ceremony at the Emirates Stadium, we won 4 of the 5 awards that'd we'd been nominated for, plus the Grand Prix overall award for producing 'some seriously special work':
• Public Sector: Single execution or campaign
• Experiential: Temporary installation & live events
• Digital: Social Media
• Social Strategy
• THE GRAND PRIX
In addition, we have also been nominated for the Digital Impact Awards and Social Buzz Awards – stay tuned to see how we fare and keep everything crossed for us.