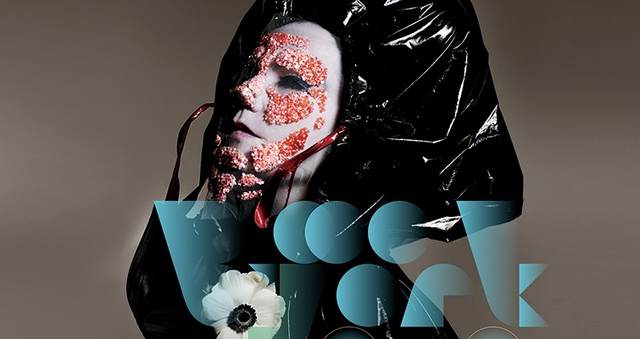 We are very excited to be working with Somerset House on the marketing for the European premiere of Björk Digital, an immersive virtual reality exhibition of digital and video works resulting from Björk's collaborations with some of the finest visual artists and programmers in the world.

Björk Digital will include Black Lake, Björk's immersive film commissioned by the New York's Museum of Modern Art. Filmed in the highlands of Iceland, the work was directed by the Los Angeles-based filmmaker Andrew Thomas Huang. In Mouthmantra VR, Björk worked with director Jesse Kanda to capture intense footage from inside her mouth whilst she sings the title track, her teeth and tongue twisting and seemingly taking on a life of their own. Meanwhile, Notget VR, directed by Warren Du Preez and Nick Thornton Jones, presents Björk as a digital moth giantess transformed by stunning masks created by artist James Merry.

Somerset House's edition of the Björk Digital exhibition will also include never-before-seen work by Björk. There will also be an interactive educational space which showcases the innovative apps and custom-made musical instruments from Biophilia.

Click here for more information.

Bjork Digital Exhibition at Somerset House is supported by
Intel, AMD, HTC, Bowers and Wilkins and Barco Iosono.