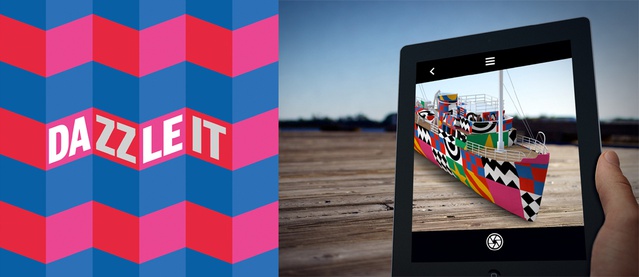 Today The Cogency launches its very first app for client 14-18 NOW, working alongside digital PR agency Hot Cherry. Developed by Corporation Pop, Dazzle It uses cutting-edge technology that allows you to remix work by contemporary artists including the godfather of Pop Art Sir Peter Blake, best known for designing The Beatles' Sgt Pepper's album cover.
Simply download the app for Apple or Android devices, create unique artwork and share it with the world! Here's what the press had to say about Dazzle It:
Dazzle It is inspired by 20th century artists who painted ships in dazzle camouflage to confuse German U-boats during the First World War. Learn more about the history of Dazzle here.