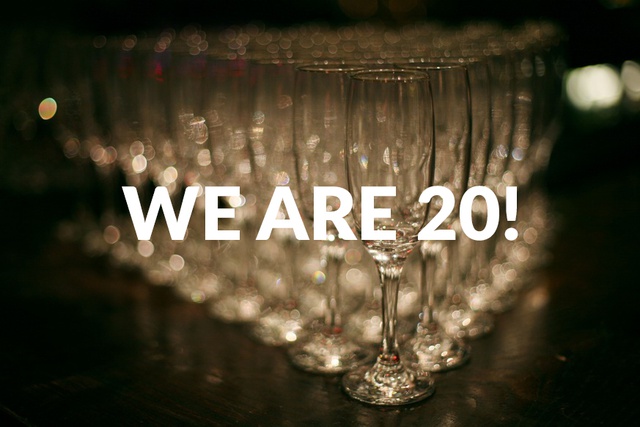 1 April 2019 remarkably marks 20 years for the company. We've seen a lot of changes in the world of marketing during that time but our passion for connecting the arts with audiences hasn't changed.
During that time, we've resided in 3 different office spaces; won 13 awards for our work; delivered the marketing for 14 ice rinks at Somerset House, 6 editions of Manchester International Festival and 5 years of extraordinary arts experiences for 14-18 NOW amongst many others.
We'd love to thank all our clients, partners, suppliers and friends for their support and the fantastic projects we've had the pleasure to work on together.