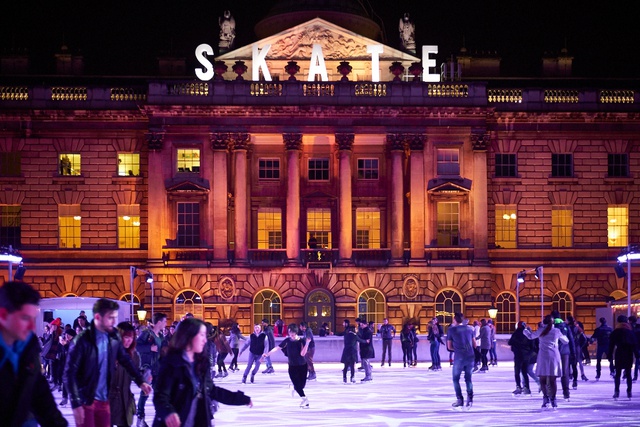 We are nearing the end of our 2016 campaign for Skate at Somerset House, which has become a key feature of our annual calendar.
In 2015, we worked with the Blaine Brothers to produce a short film to promote the full Skate experience. This season we have again enjoyed assisting with the creation of a short film. We worked with Kingdom Creative and Somerset House to produce a one-minute film that presented a 'day in the life' of the ice rink, from the ice marshals enjoying the empty rink in the morning, through to a fun-filled club night in the evening.
Parts of the video were filmed on a BATCAM™, a remote-controlled camera that can capture footage from the air. This enabled the film to include stunning aerial views of the ice rink in situ.
The Cogency supported the film on social media channels with a highly successful Facebook and Instagram campaign, which reached nearly 200,000 people, on top of organic reach to over 10,000 people.