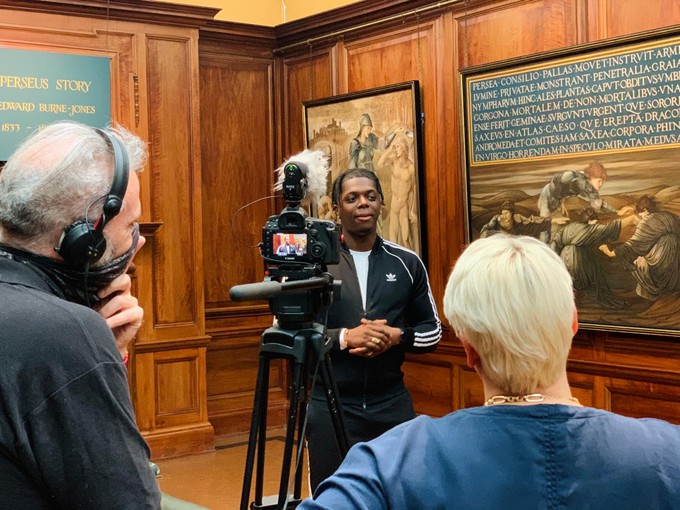 We were in Southampton on 27th May - at the City Art Gallery - supporting the city's bid to be UK City of Culture 2025.
Southampton is a city proud of its culture, music, sport, dance, food, heritage, art and theatre. A maritime city and a meeting point of rivers, a port for a thousand years, but a destination, too. It's home to people from more than 50 countries. A young, diverse city and a city of innovation and enterprise.
Leading up to the 27th, we managed the delivery of a new brand for Southampton's bid developed by our friends at North. On the day, the team managed social and digital activity; content creation and the production of print and branded items including a cover-wrap on Southampton's paper Daily Echo.
Top Image: Local rapper, artist and influencer Tyrone, whose experiences as a young person in Southampton have helped him to develop his own successful creative career.