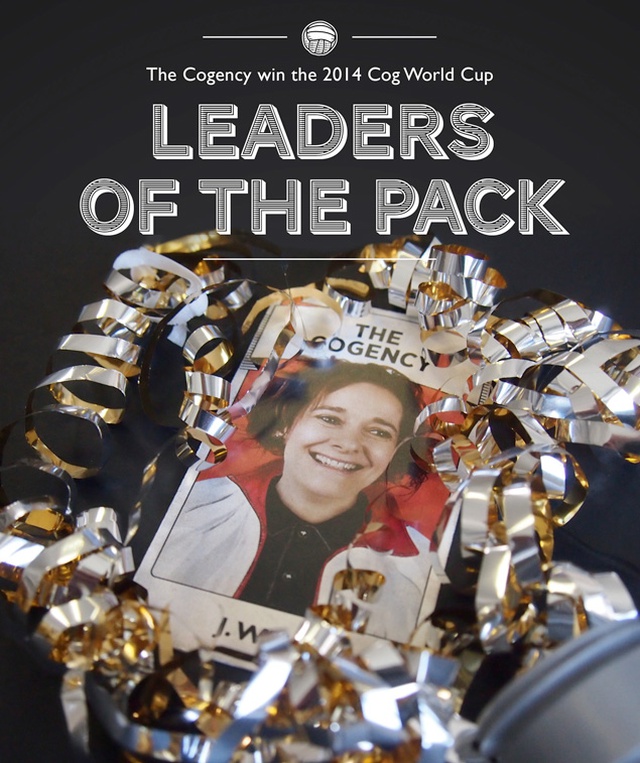 The Cogency won the Cog Design World Cup Sweepstake.
World Cup spoiler alert: The Cogency's team was Germany. The Cogency beat off competition from National Campaign for the Arts (aka Portugal), 4-0 (yes 4-0), Gene (aka Ghana), Arts Council England (aka US of A). It's Nice That (Algeria), and Crafts Council (France). Then came the now infamous thrashing of host team Computer Arts (Brazil).
And finally Geordie Dave (Argentina) reluctantly succumbed.
The whole tournament has been preserved for posterity here worldcup.cogdesign.com