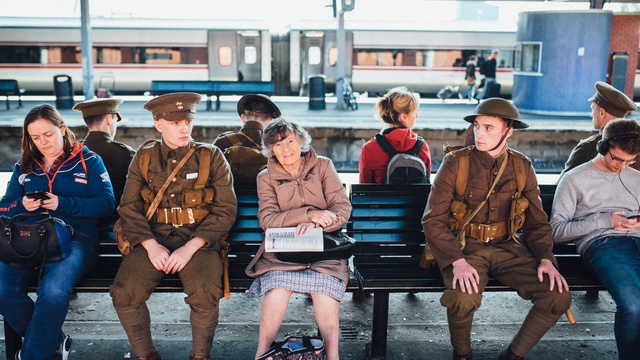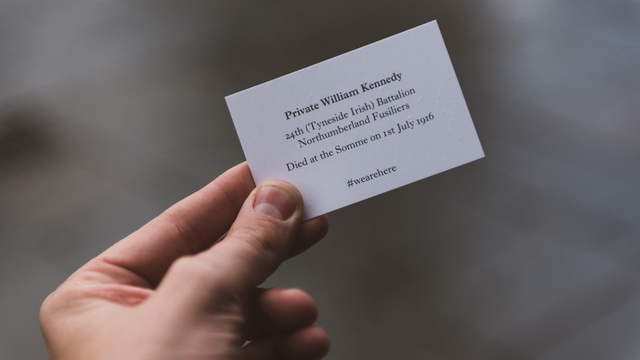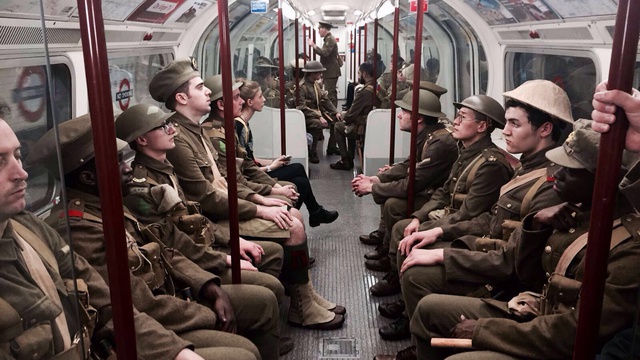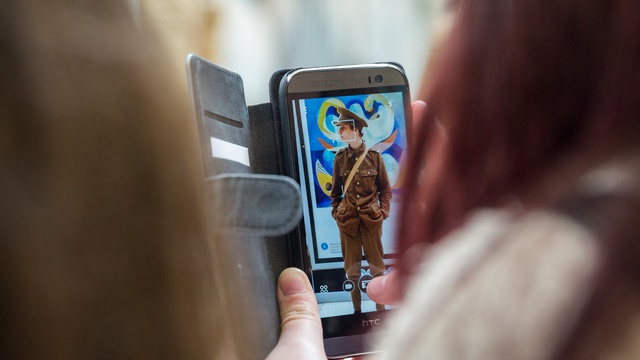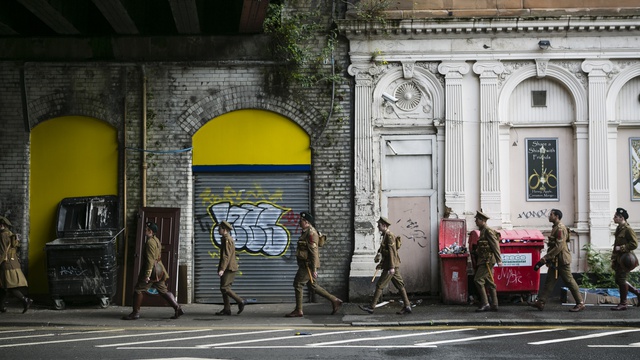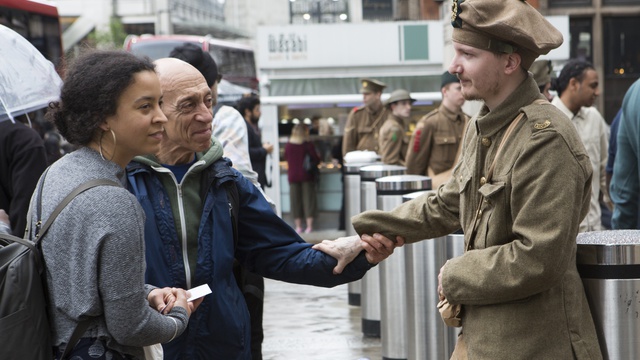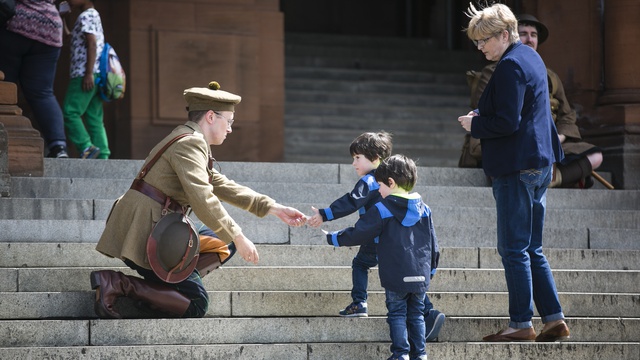 'We're here because we're here' is the award-winning artwork commissioned by 14-18 NOW, by Jeremy Deller with Rufus Norris.
On 1 July 2016, 1400 men in First World War uniform appeared unexpectedly across the UK. The soldiers were silent, but handed out cards to the public with the name of a soldier who died on the first day of the Somme. The card also contained the hashtag "#wearehere".
The event had no advance publicity so the soldiers could appear unexpectedly. The digital strategy had to create maximum awareness on the day both before and after the 'reveal moment.'
The Cogency developed and implemented the digital and social campaign for the artwork. Working with 14-18 NOW, the artists, 23 theatres, partners, high profile influencers, bloggers and content creators.
'We're here because we're here' has received 11 marketing awards including a Grand Prix and Chairman's Award.